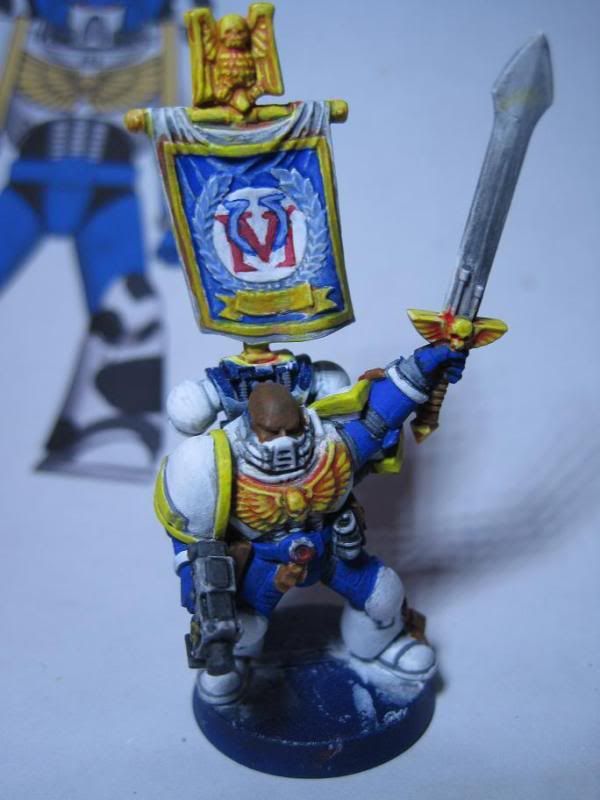 For planet Ultra'moo!
After wasting a bunch of time trying to paint the whole squad while not exactly knowing how to paint this new color scheme, I just focused on the sergeant.
Grey as the base coat is the key. That has been helping out alot. Next, my yellow paint sucks so I have to undercoat it with white in high spots and red in low areas then paint yellow for the yellow to show and make the recesses orange. Everything else is pretty sooth.
I am still debating on what to use form the 'Ultra Moo'rines' symbol...Like inverted 'Omega' and 'Mu' (lower and uper case) or paint a tiny cow.

Tonight I hope I can paint more non-metallic metallic and the cow spots. Anyway, tell me what you thing so far on the DFM! Forum thread for
Mat's Ultra Moo'rines
.
I can't wait to show these off at D's in there display case!